Welcome to the Shovel Knight Wiki!
Shovel Knight is a 2D side-scrolling platform video game developed by Yacht Club Games that was
initially released on June 26, 2014 for Microsoft Windows, Nintendo Wii U, and Nintendo 3DS, but was
later released for OS X, Linux, PS3, PS4, PS Vita, Xbox One, Amazon Fire TV, and Nintendo
Switch. Four expansions have been released in the following 5 years.
First expansion, titled Plague of Shadows released on all systems on September 17, 2015. Second
expansion, titled Specter of Torment initialy released on March 3rd, 2017 for Nintendo Switch, but was
later released for PC, Mac, Nintendo Wii U, Nintendo 3DS, PS3, PS4, PS Vita, Xbox One and Amazon Fire
TV. The final two expansions, titled King of Cards and Shovel Knight Showdown released on all systems on
December 10, 2019.
The main story follows a brave, shovel-wielding adventurer named
Shovel Knight
who is set on a quest to
rescue his beloved partner
Shield Knight
from the
Tower of Fate
. However, he first must defeat
The Enchantress
who is protected by her
Order of No Quarter
, a group of eight villainous knights who have
taken over
the Valley
.
Treasure Trove and Beyond

Created by fans, for the fans, the Shovel Knight Wiki is dedicated to creating a comprehensive and informative resource about all things related to Yacht Club Games' 2D platforming series, Shovel Knight.
If you wish to contribute to the wiki, be sure to login and read our policies and the manual of style for editing and behavioral standards.
Enjoy! –Shovel Knight Wiki staff
778

 articles

2,739

 files

33,895

 edits

10

 editors

Click me to visit a random article!
Community Blogs
Due to the new layout, as well as other changes, I've lost my motivation/p…
Hello! I'm not really sure how these kinds of blog posts work, but there's…
This is my idea for a fan made game that takes place right after shovel of…
See more >
Other Platformer Game Wikis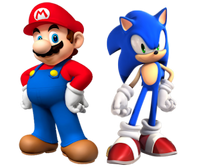 Community content is available under
CC-BY-SA
unless otherwise noted.